Upcoming Workshops & Events
Subscribe for upcoming events
Previous Workshops & Events
'Connected-Body' / A Coruña, ES
Handstand Workshop / Zuchwil, CH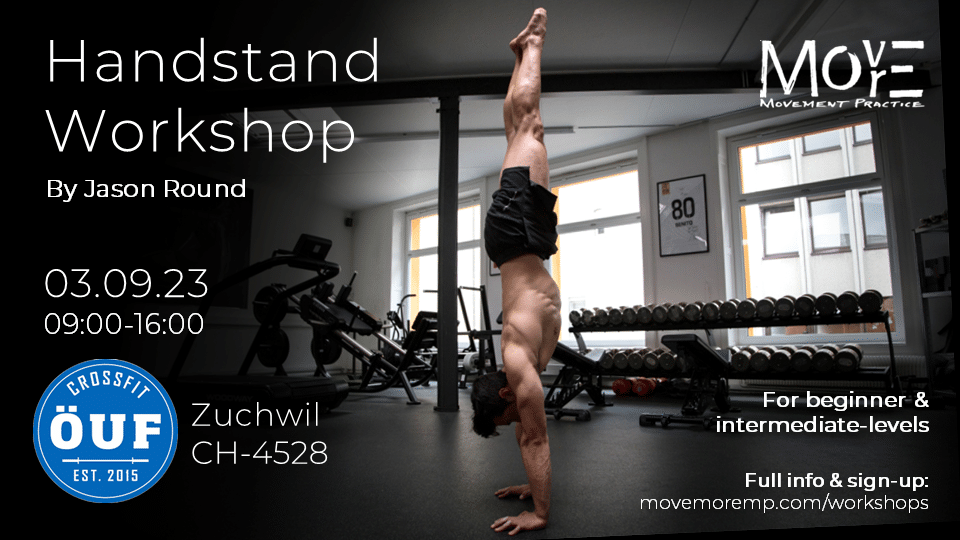 The MoveMore: Handstand Workshop shares developmental drills & methodology for beginner-to-intermediate practitioners wishing to develop balance on two hands. No previous experience is required.
We build the skill from the ground, up. Participants will walk away with both a conceptual understanding and clear pathway toward their goals. This is supported by a range of drills & programming recommendations toward progressive & sustainable self-directed development.
Further to invaluable tools & perspectives for injury-prevention & complementary mobility development, where appropriate we will also explore fundamental foundations of  strength/skills such as 'press handstand', the freestanding handstand pushup, and 3-dimentional handstand walking.
The workshop is for beginner & intermediate-level practitioners interested in developing their two-arm handstand. No experience is required.
Date & time:
 – Sunday 3rd September:  09:00 – 16:00*
*2x 3-hour sessions with a lunch-break
Cost:
 – Regular:  CHF 130
.- /
M
ember: CHF 130
.-
 – Pleas
e complete registration form.
 – Space is reserved once payment is made.
Spaces are limited

Location:
Crossfit Öuf
Industriestrasse 14,
4528 Zuchwil, Switzerland
https://www.crossfit11.ch/

Jason Round is a movement practitioner & teacher who shares in live classes, workshops, and online platforms (movemoremp.com).
As part of his wider practice, Jason has been a handstand practitioner for over 10 years, and teaching the skill in classes and workshops for over 5 years.
He currently based in & coordinates weekly 'Movement Practice' and 'Handstand & Mobility' classes in Bern, Switzerland.
'Connected-Body' / Hamburg, DE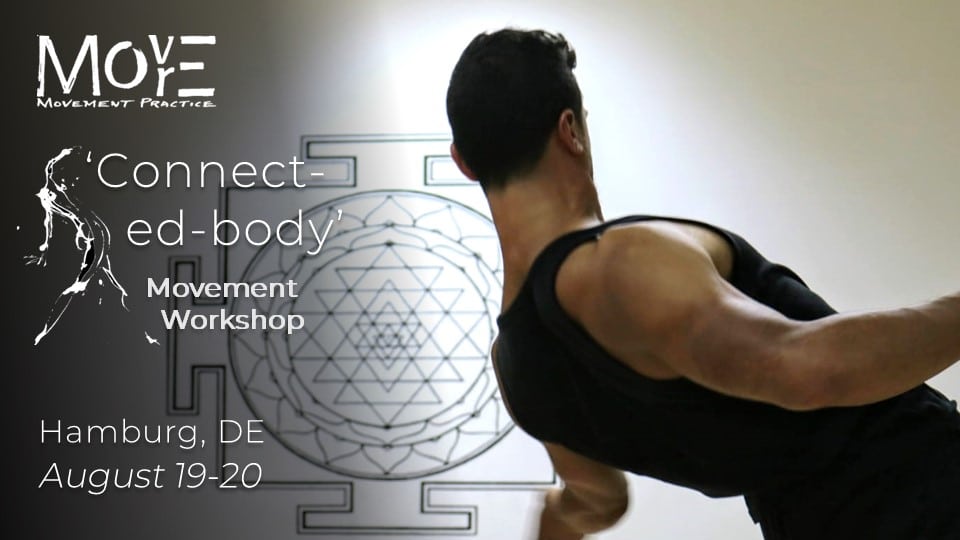 'Connected-Body' / London, UK
MoveMore: Movement Class #4
MoveMore: Movement Class #3
MoveMore: Movement Class #2
MoveMore: Movement Class #1