Upcoming Workshops & Events
'Connected-Body' workshop
27-28th May / London, UK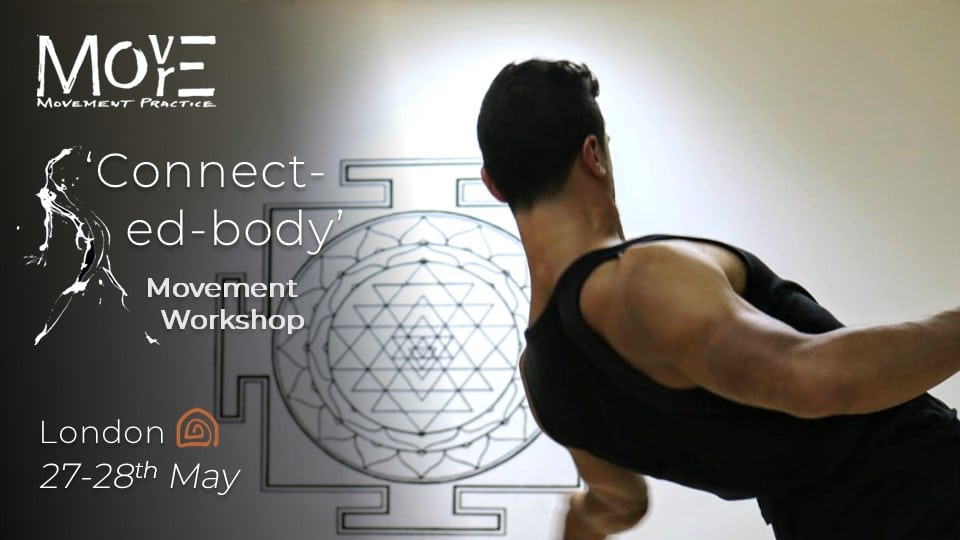 Subscribe for upcoming events
'Connected-Body' workshop
19.03.23 / Geneva, CH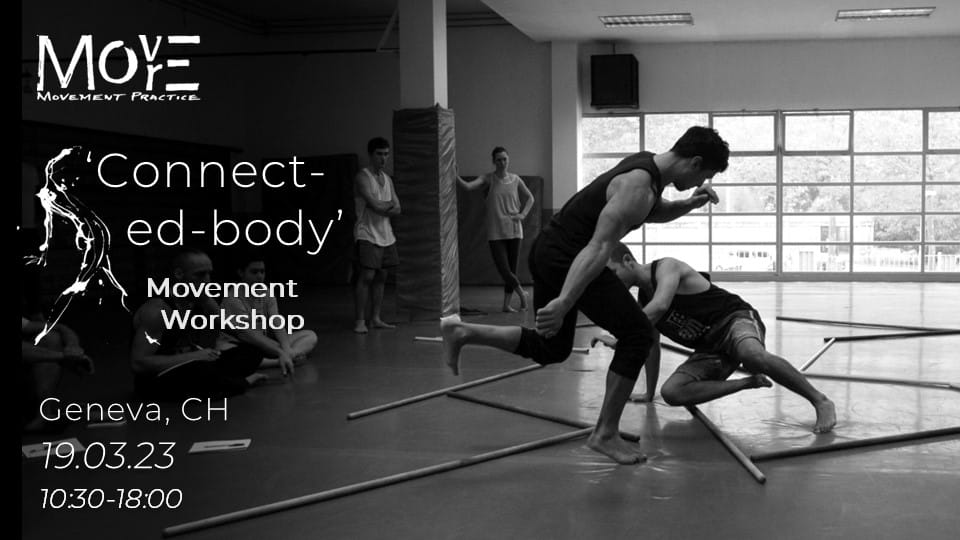 Movement workshop / Sat, 17th Dec / Cornwall, UK

This full-day workshop is an opportunity to dive in and expose oneself to the proposition of a 'Movement Practice'. We will develop & explore a range of scenarios toward "mapping" areas for structured exploration, outlining practical concepts & perspectives which can positively inform ANY physical practice, discipline, or sport in both recreational & professional fields.
During our day together we will outline and de-/reconstruct subjects such as:*
· Physical preparedness & capacities: methods of developing attributes adaptable to a range of movement scenarios, rather than, but also benefiting, specific disciplines, sports, or systems of physical "training". A more 3-dimentional approach to subjects such as strength, mobility, injury prevention/rehabilitation are presented in alignment with longevity & sustainability in practice.
· Play & fight: a movement aspect innate to all animals, rather than opposites, we explore "play/fight" as a SPECTRUM on which a potential for deep movement development lies. We create both individual & partner/group contexts in the spirit of an "infinite game", one designed for the purpose of the continuation, rather than cessation, of its learning experience.
· Floor-communication: the complexity of human movement is charmingly exposed in exploring the different ways we can move at various levels through space. From 2-feet & all-4's to the world of floor-contact and everything between, a principle-based approach equips the practitioner with an immediate vocabulary to explore their body in movement.
· Breathing & diaphragm: we strip back breathing practices to practical approaches proven in study & practice to improve general wellbeing, physical performance, and symptoms of common breathing dysfunctions. Simple principles and accessible structures for practice facilitate the practitioner's ongoing & independent practice.


Although exploring through the body, all material is scalable and everyone is challenged according to their own level and will. Activity is interspersed with reflection, and the contexts are balanced & connected in such a way that one's experience is not subject to individual physical capacity.
Everyone will leave with a sense of being truly "moved" in a broad sense of the word, both from within and in social connection with the group on the day, and you are warmly invited to share the experience 🐒


*Specific content cannot be guaranteed as it changes with the anticipated group and every space/time. Participants will receive supporting information on all material shared after the workshop to support ongoing practice & learning.
Date & time:
 – Saturday 17th December '22
 – From 10:30 – 5:30pm (2x session w/lunch break)
Cost:
 – Regular: £75 / Concession: £65
*
 – Please complete registration form/
 – Place is not guaranteed until payment is received.
*Concessions: 'earlybird' (until Nov 30th) / student / unemployed / affiliate (if applicable, proof may be kindly requested)
Location:
'Innerspace' studio
Old Newlyn School,
Wesley Place, Newlyn,
Penzance, Cornwall
TR18 5AZ,
Please arrive 15 minutes before the event time.

Jason Round is a movement practitioner & teacher who shares in live classes, workshops, and online platforms. These are directed by  three interconnected objectives of the 'MoveMore' project: learn, share & connect (movemoremp.com). He currently based in & coordinates weekly 'Movement Practice' in Bern, Switzerland.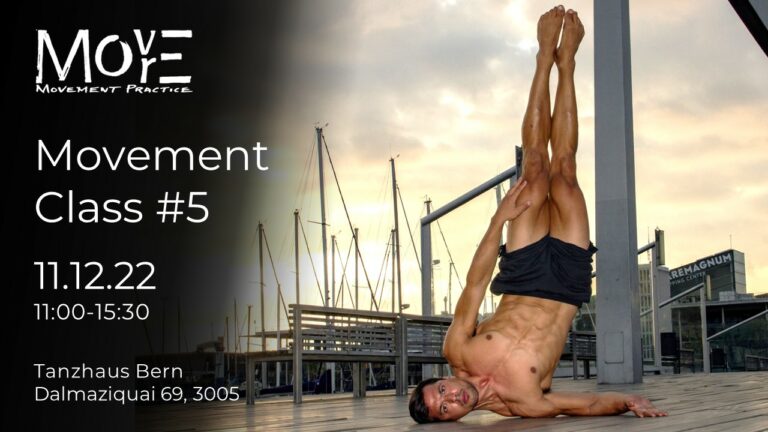 MoveMore: Movement Class #4
MoveMore: Movement Class #3
MoveMore: Movement Class #2
MoveMore: Movement Class #1